In MORE > SITES > List, click on the 'Add Site' button to add a new site. If you wish to edit an existing site, click on the pencil icon to the left of the listed site name: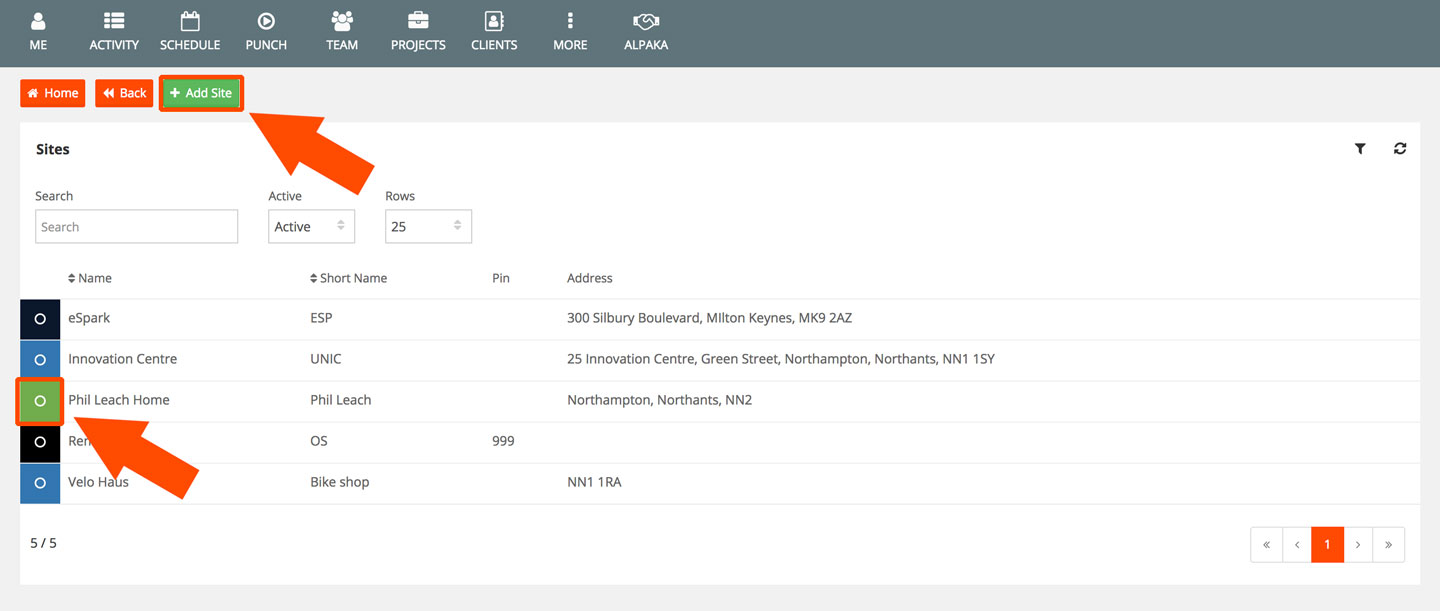 Fill in all of your site/location details. Enter a postcode and click on the blue find button the system will locate the postcode on the map.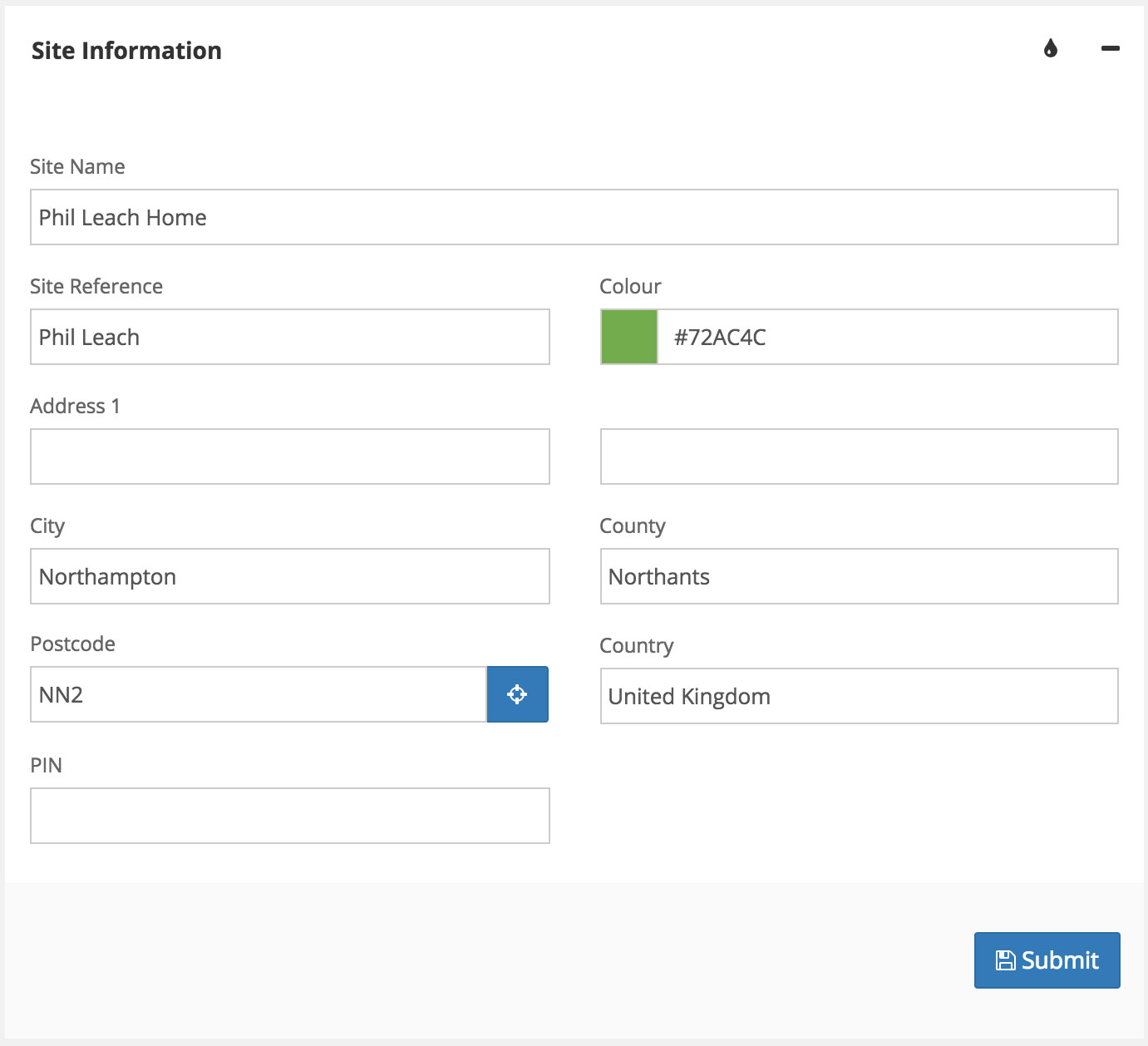 You can pin the sites location to the map using the Google maps feature in the sites details. Simply zoom in or out of the map by clicking - and +, click and hold on the map to shift it, and click and hold on the pin to drag and drop it onto your desired location.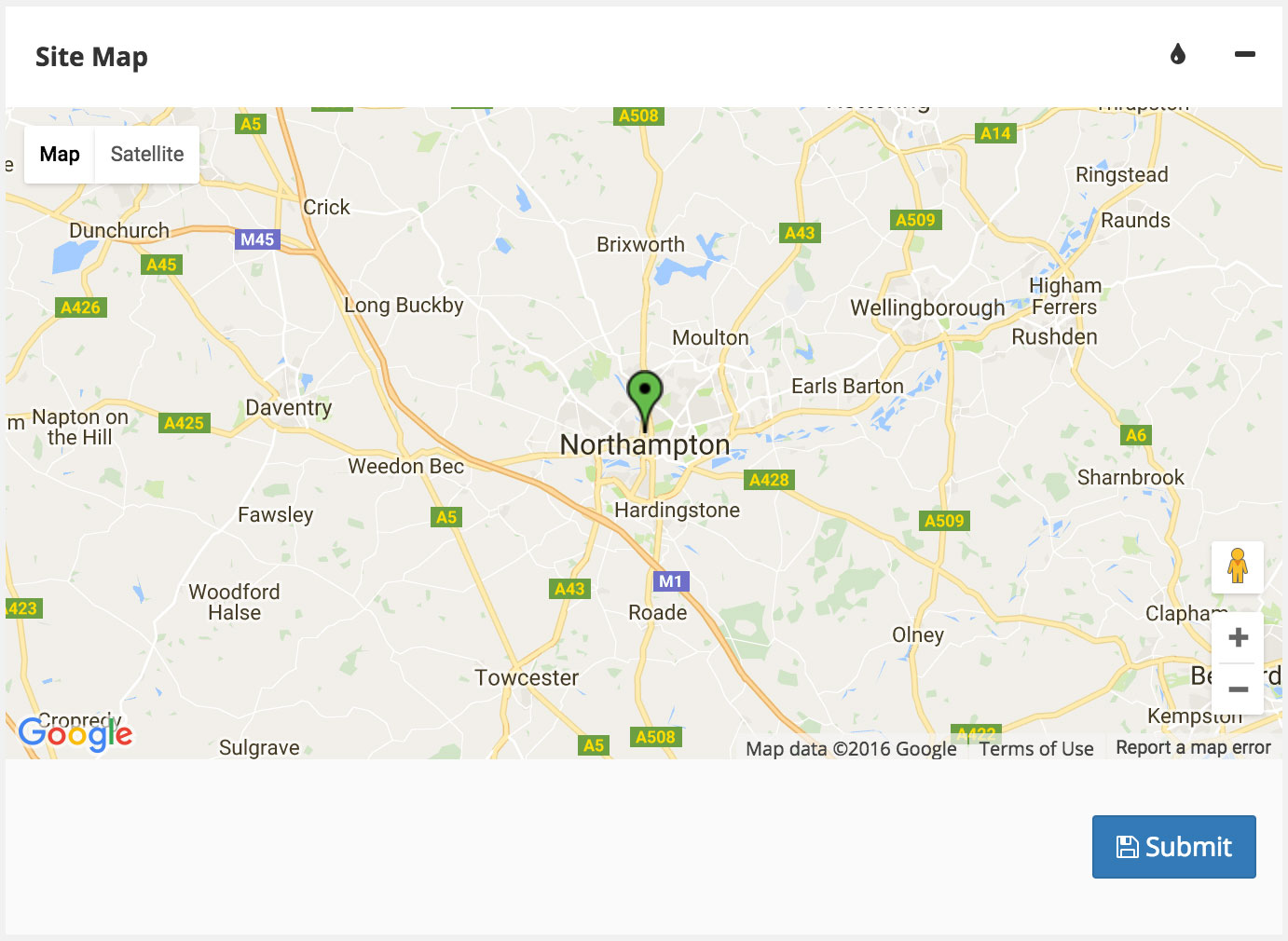 Add any notes about the site: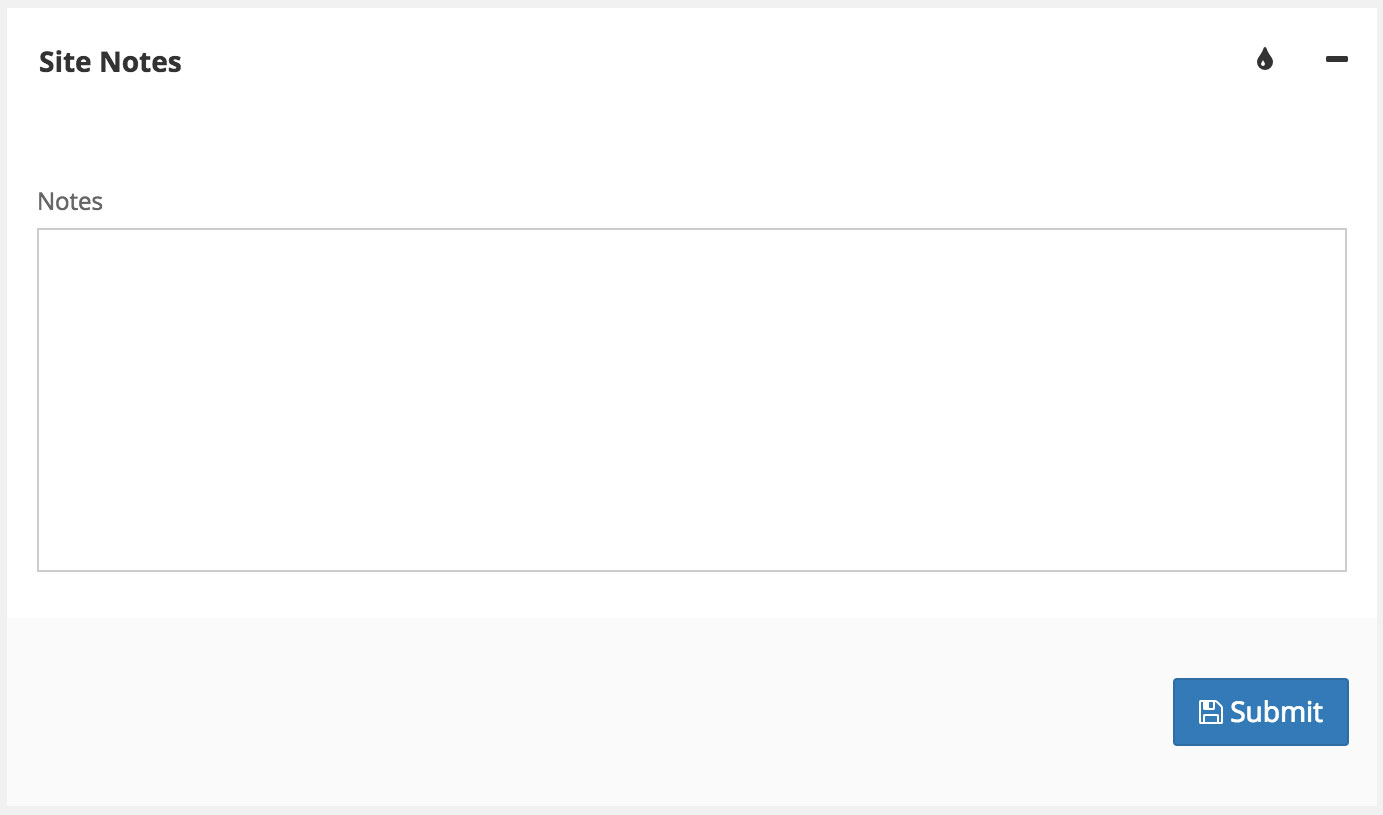 And make the site inactive if you no longer wish to see it listed as an available site in other places within Alpaka. You cannot delete a site due to there being historical data associated with it.