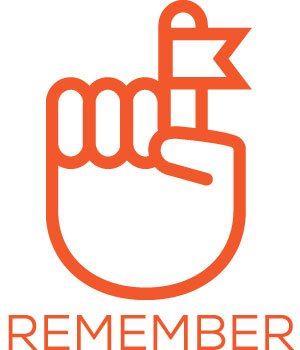 Punch is a timing feature where you can bill clients for the time you have worked. 
Firstly, you will need to add a client if you are going to be billing a client, this step is not 100% necessary.
Click on CLIENTS in the navigation or MORE in the navigation then click CLIENTS, then click 'Add Client'.

Enter a Client Name, change the colour and add any notes.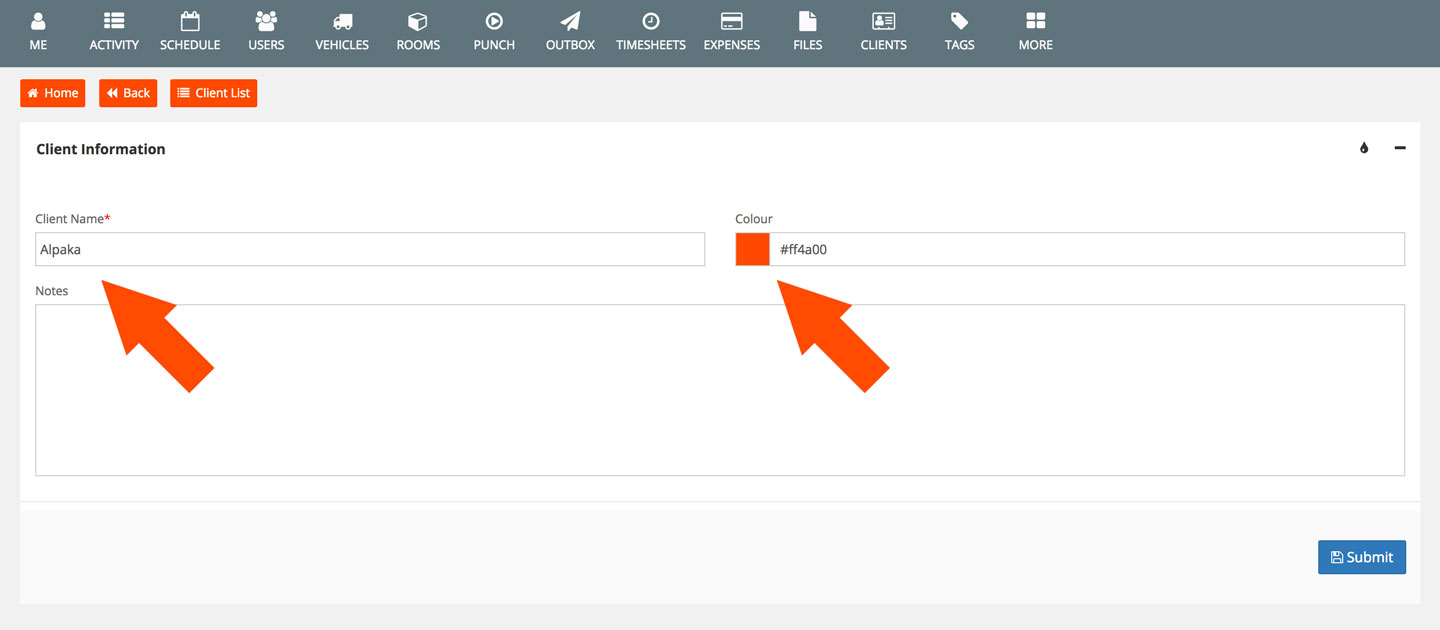 Now you can add client contacts with their First Name, Last Name, Job Title, Mobile, Phone and Email. Specify wether they are the primary contact and click the green + to add the contact.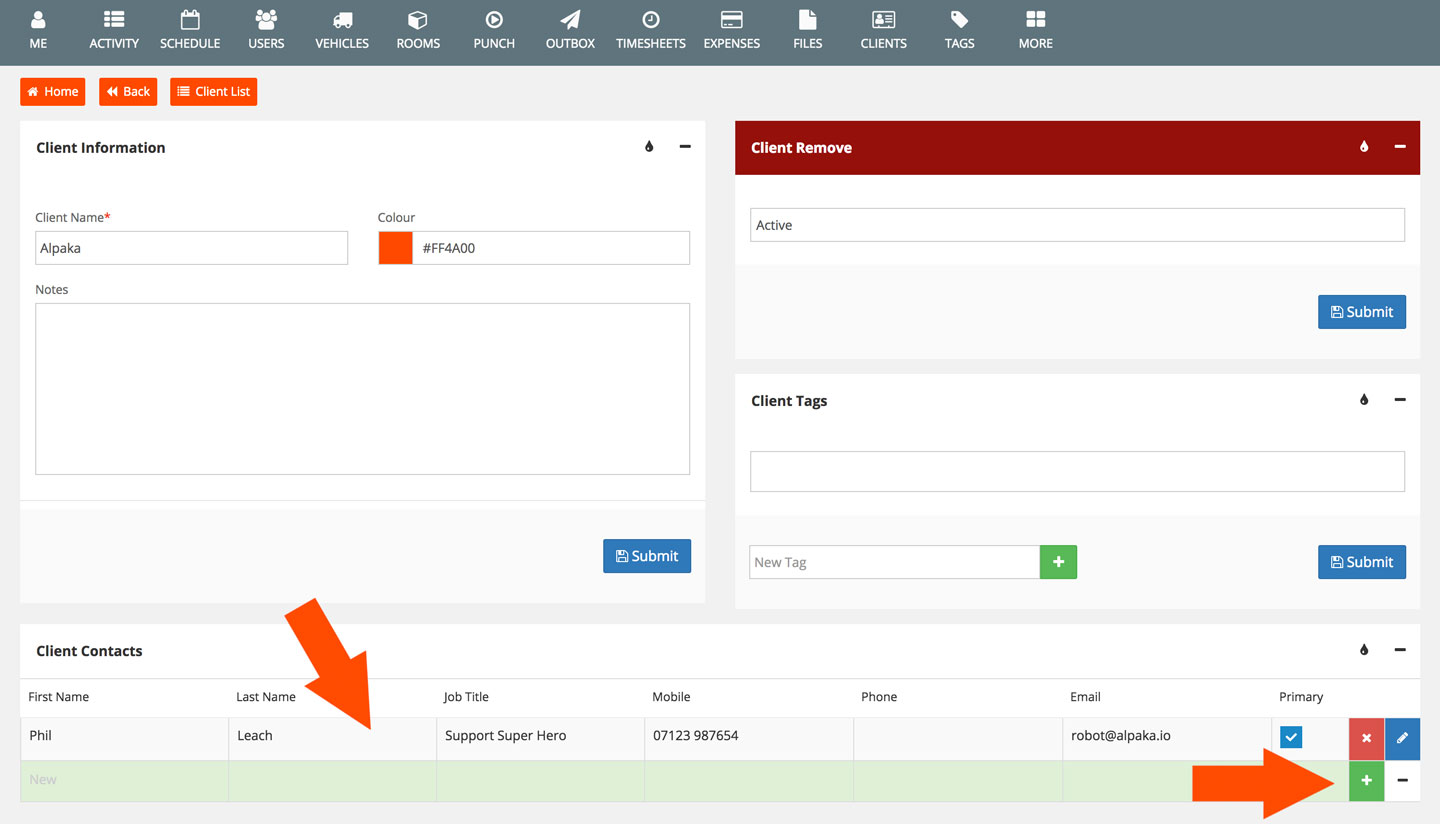 To enable the Punch timer, hover over PUNCH in the navigation and click TOGGLE.

The Punch timer will appear at the bottom of your browser window. By pressing the Play/Pause icon will stop and start each Punch session.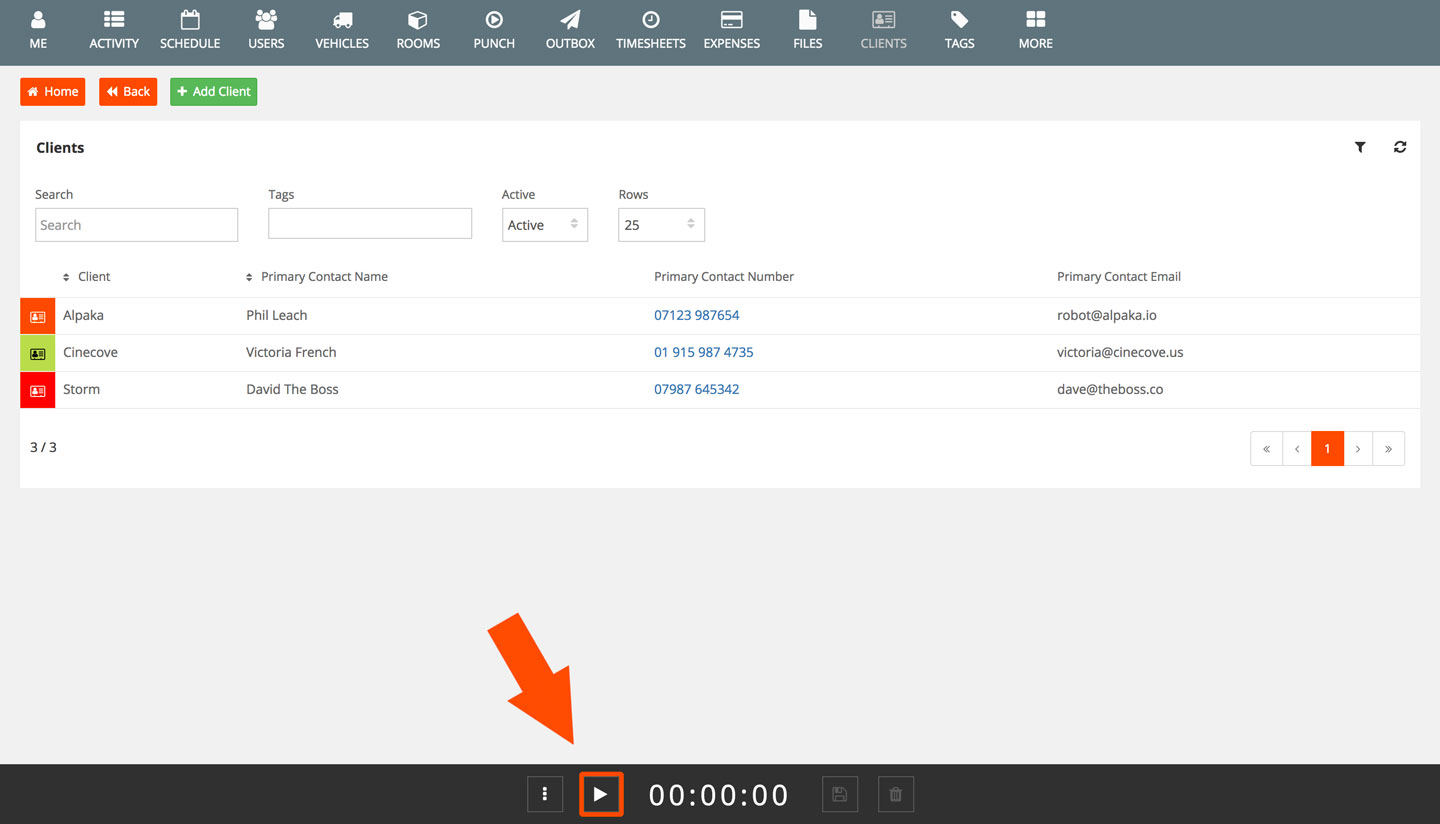 Click on the 3 dots to expand/collapse the timer window. Select the client and add a comment such as the job name of what you are billing for. *Take note, if you do not add a comment, the punch timer will not include a name.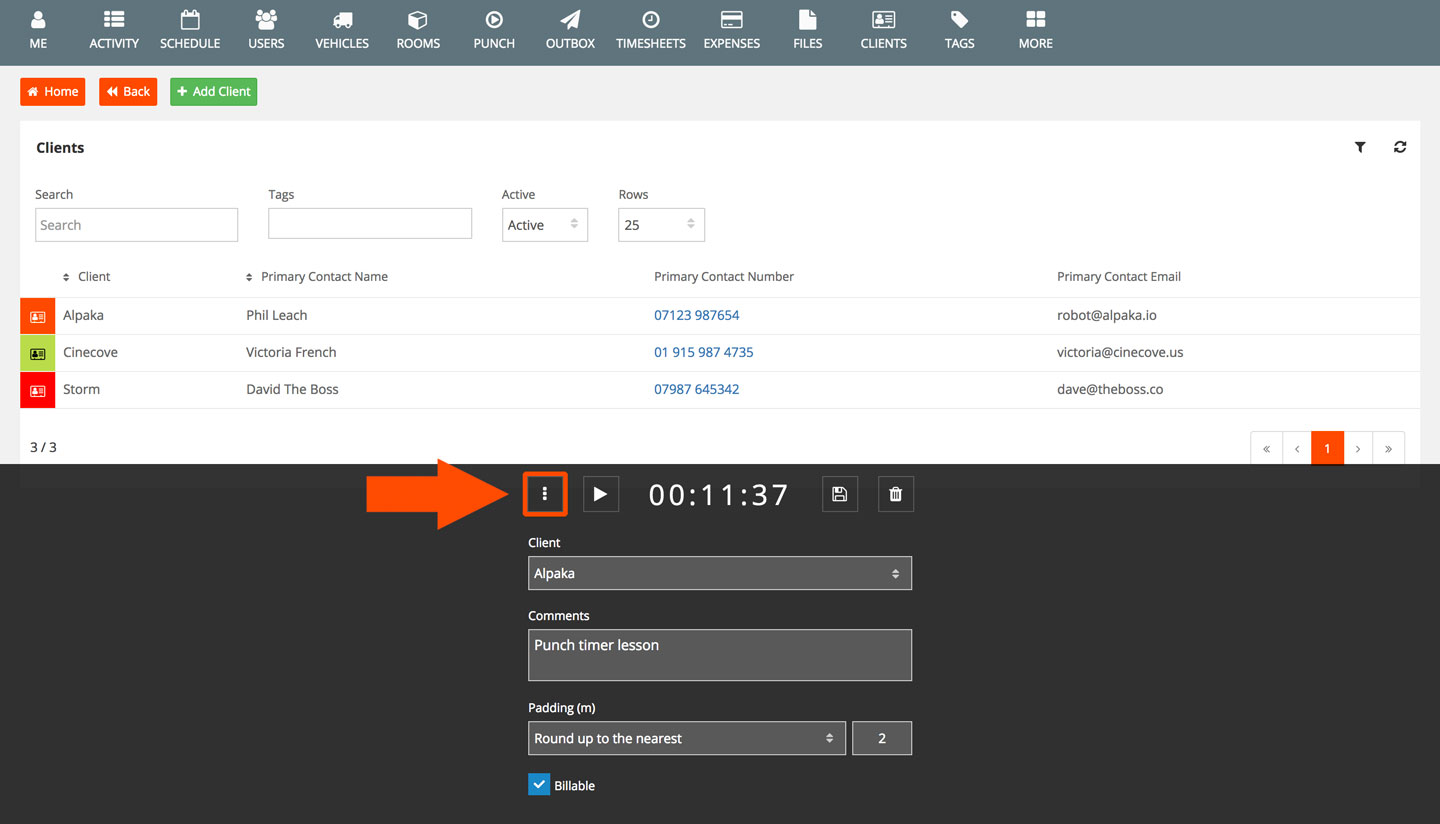 Below is an example of how you can round up, down or to the nearest frequency of minutes.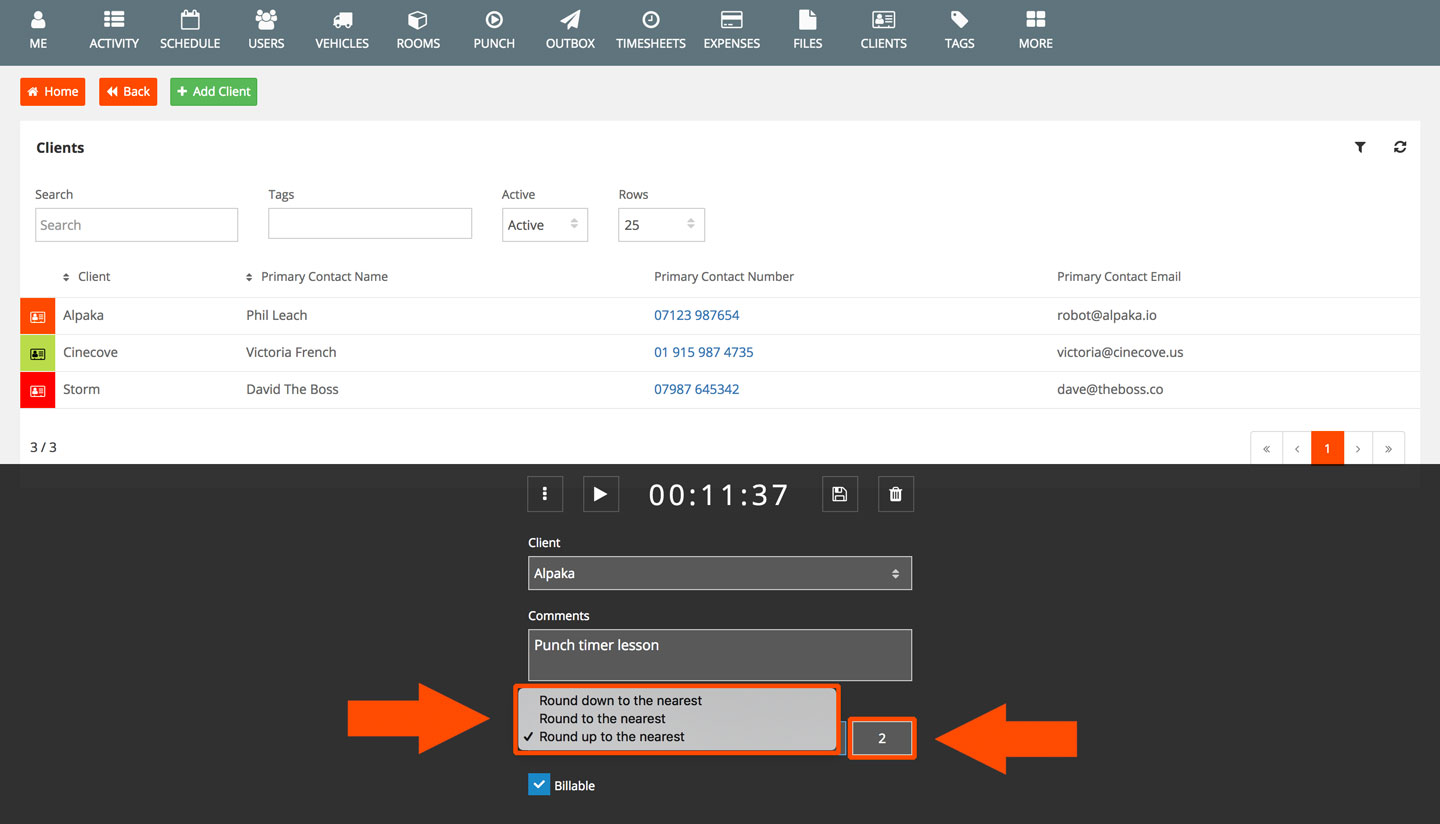 Click the save icon to save and reset the current Punch session. You can now start another Punch session.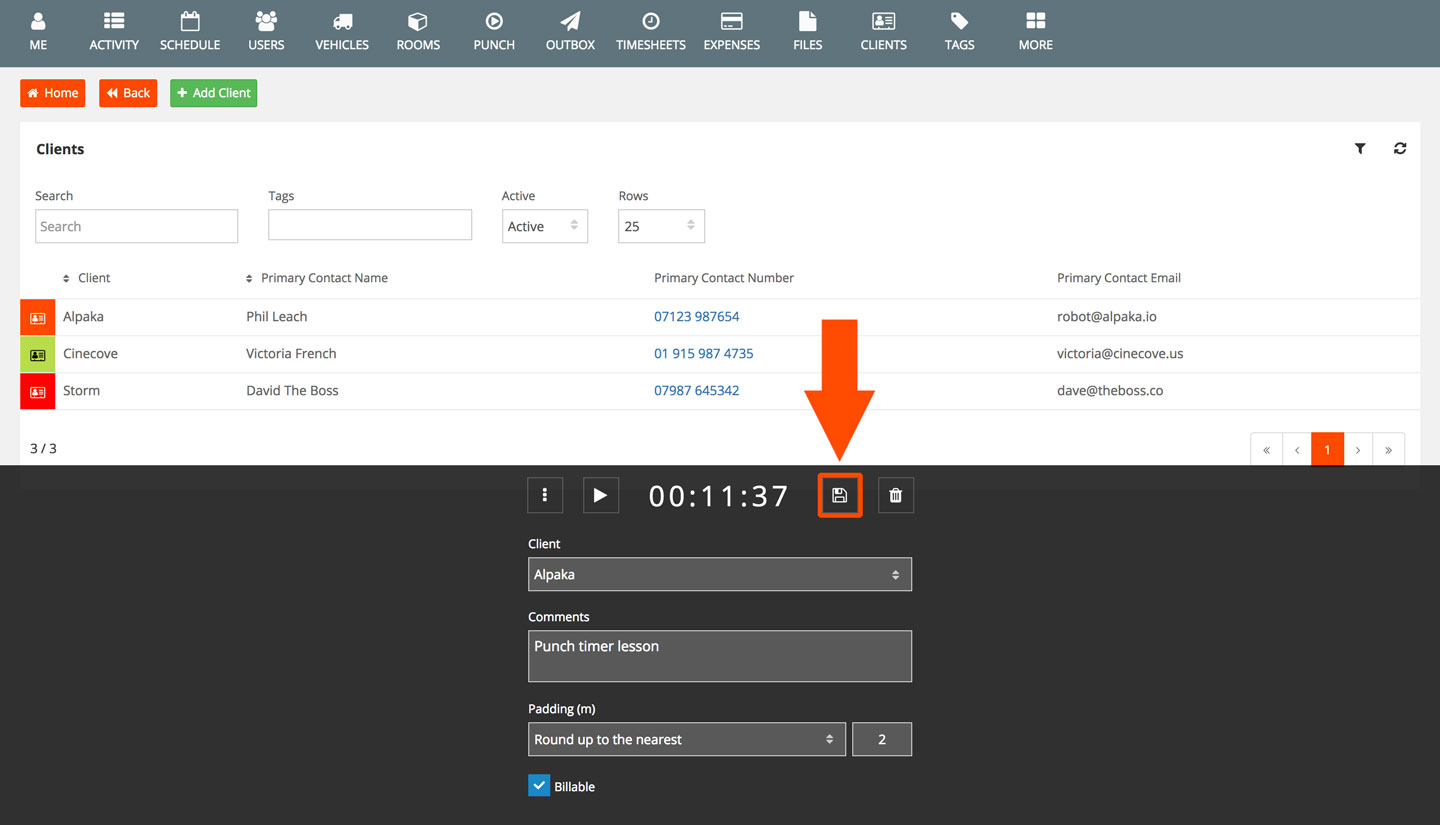 To view your punch sessions hover over ME and select MY PUNCH or to see all Punch sessions click PUNCH in the navigation.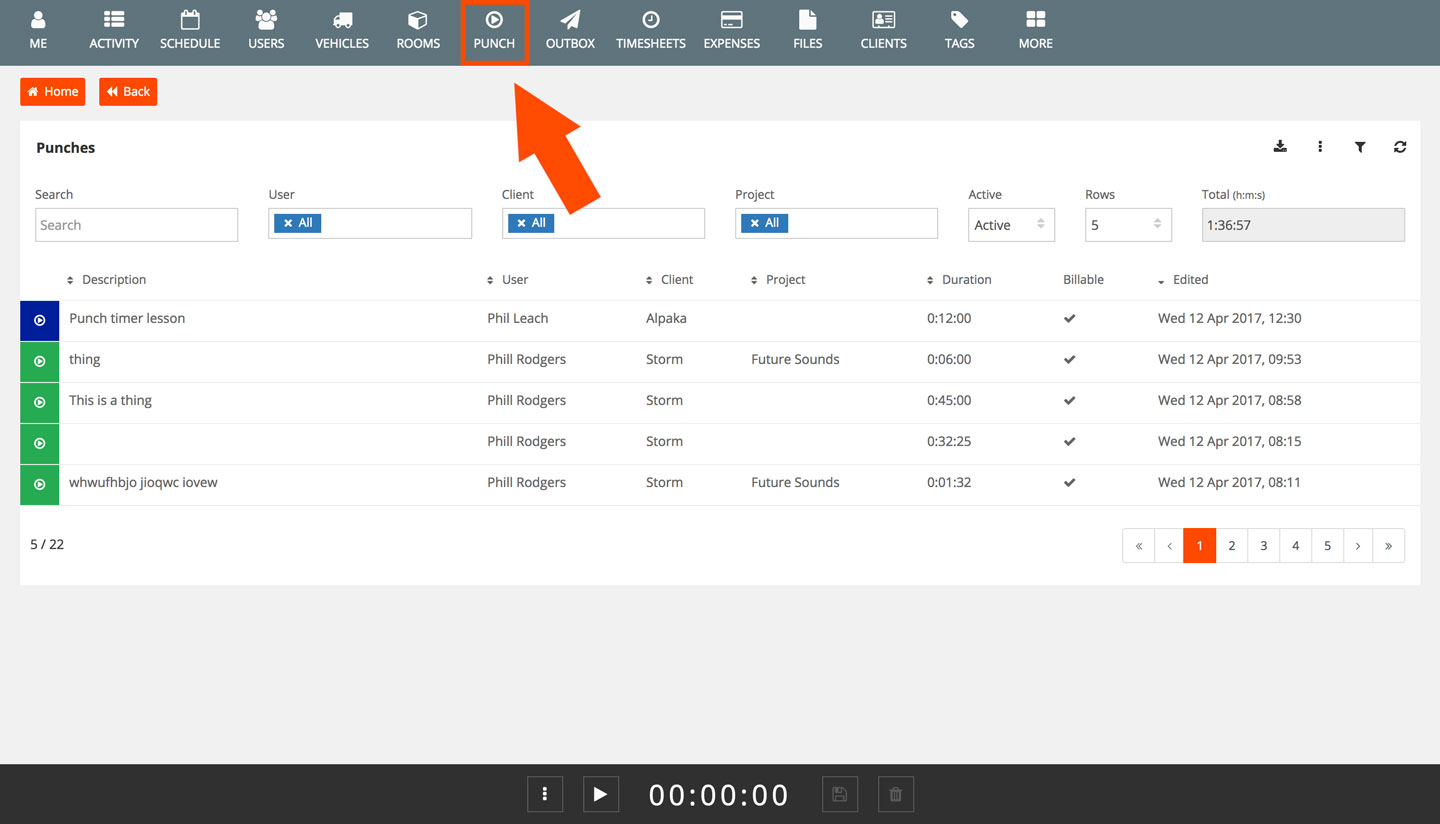 Click on the 'More' icon to view your Reporting Start and End Dates.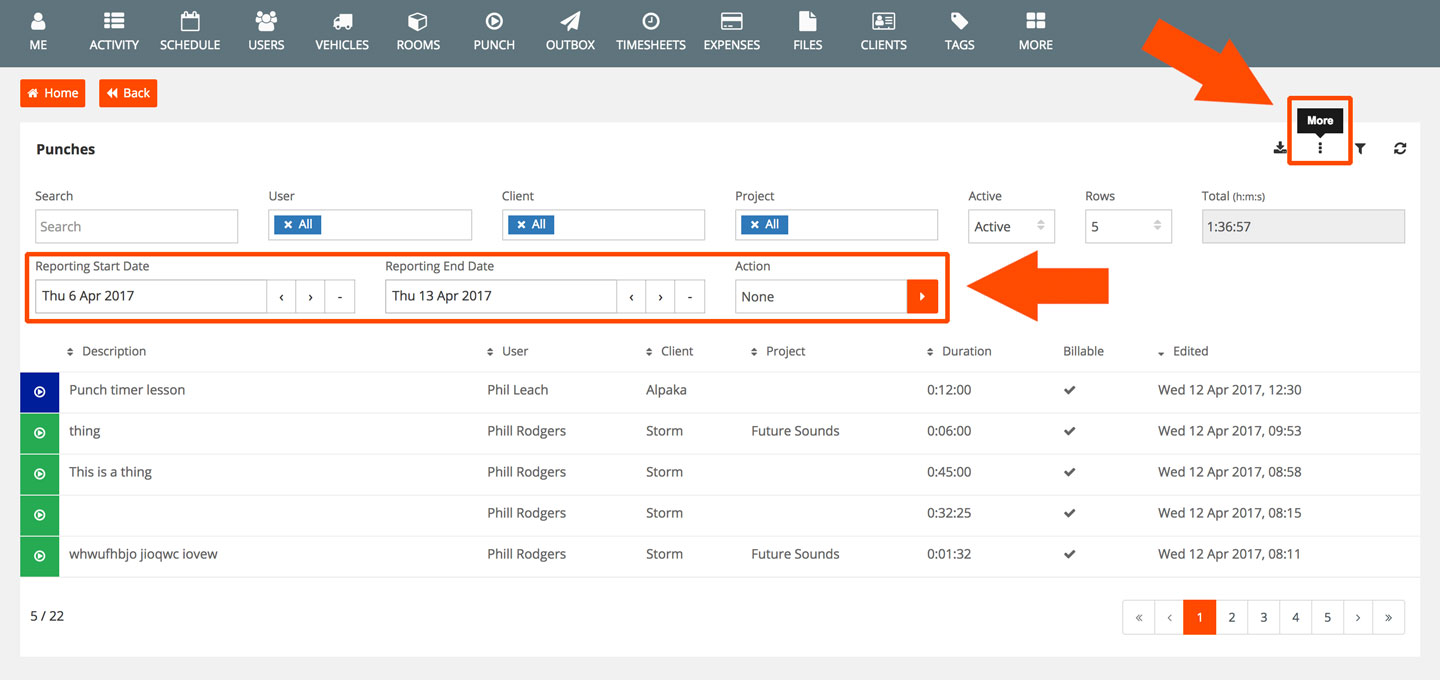 In the filters section you can further narrow down the search results of your Punch Sessions. Below example I have limited to view Punch sessions for the Client 'Alpaka' between 12th and 13th April.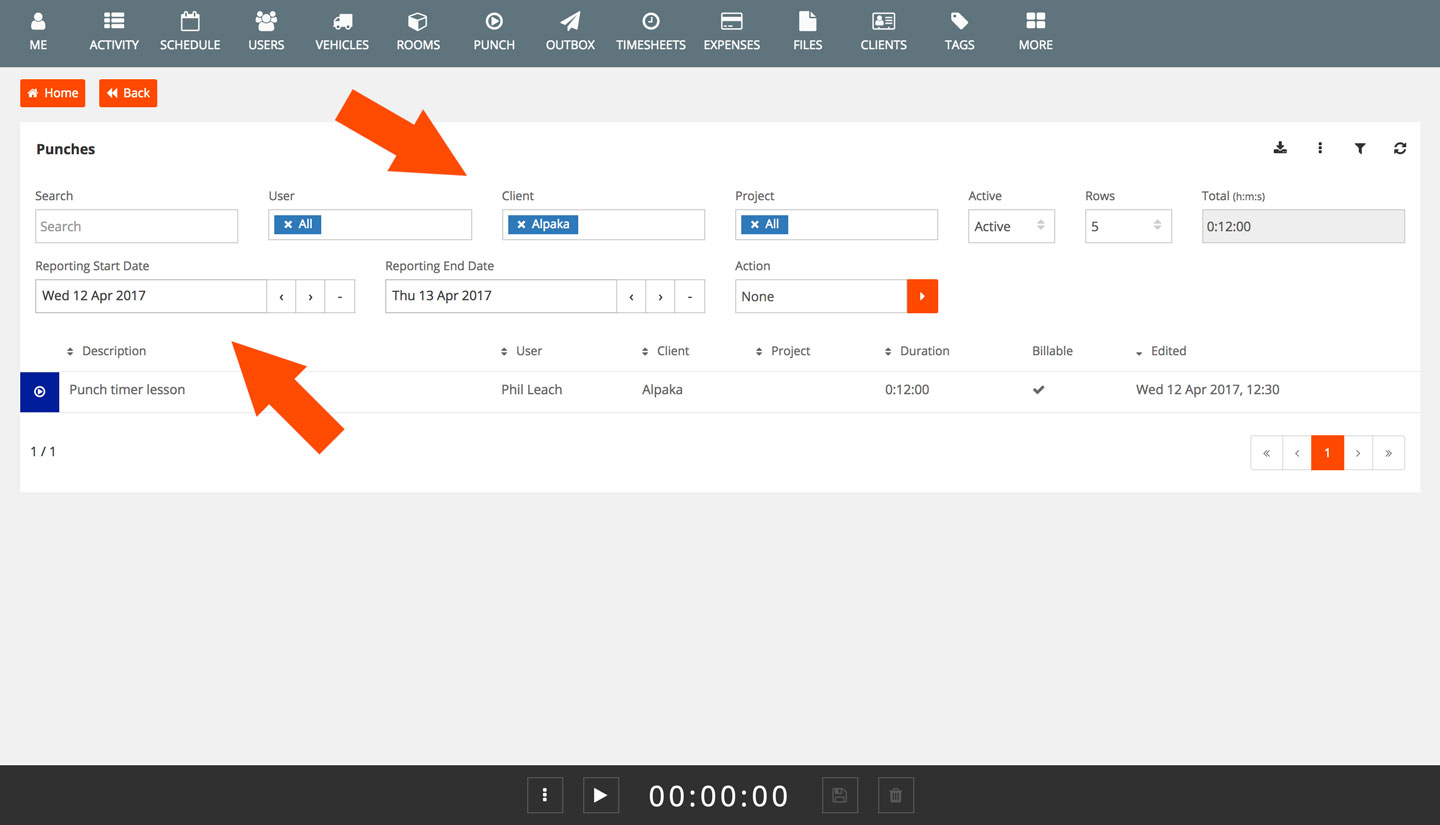 Within the Action drop down menu you have the choice to make the session(s) Active/Inactive, Edit the User, Client, Project, Padding Type, wether it is Billable and you have the choice to add the Punch Session(s) to your Schedule.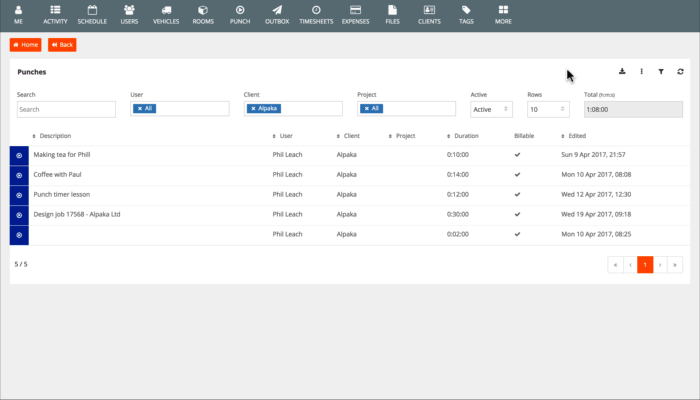 In this example I have added this Punch session to my Schedule.